1) Are you passionate about health, environment or animals?
2) Do you have good event management skills?
3) Are you looking for a fun and exciting job that offers you a lot of flexibility in terms of time?
If yes, you could be an Event Partner with Carrots!!!
Carrots is looking to have strategic win-win partnerships with enthusiastic individuals who are aligned with our philosophy and have event management skills.
The Carrots "Creative-Conscious-Vegan" philosophy aligns well with numerous events that keep happening all around Bangalore – farmers markets, organic festivals, and many more related to health, environment, animal rights/welfare, etc. As an event partner, you get a chance to utilize the back-end strength of Carrots and participate in such events. You can also propose and create such events yourself.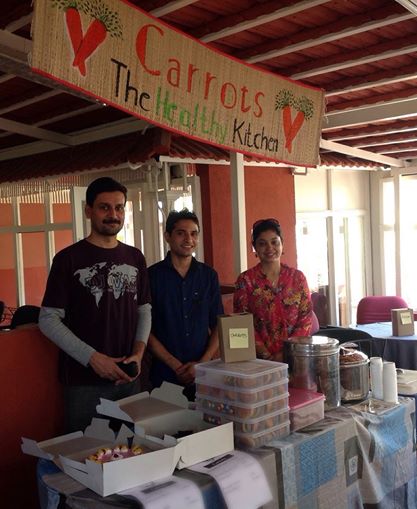 What is expected out of you?
As an event partner, you will be expected to get deeply involved and lead the following efforts:
a) Conceptualization
b) Promotion
c) Execution
Note: Except for the event execution on the planned date, most other activities can be accomplished with flexible timings.
What you can expect
a) Flexible job with a decent paycheck
b) Opportunity to make a difference, and also learn many positive things and meet positive people in the process
c) Enhance your skills while working with the Carrots team
d) An opportunity to be one of the prominent faces of Carrots and be part of Carrots family
Contact us today!
Please write to us at [email protected] if you're interested to know more.