Veganism is trending widely in India as well as globally. A lot of people are opting to go vegan and many others often choose to eat plant based foods.
At Carrots we've seen an upward trend of non-vegans (vegetarians and non-vegetarians alike) choosing to dine with us in the past few years. This has shown us that people have been realising the various benefits of plant based, cruelty free foods and that the vegan and health foods sector has a potential to grow very fast.
The time is ripe for your establishment to be associated with the vegan sector!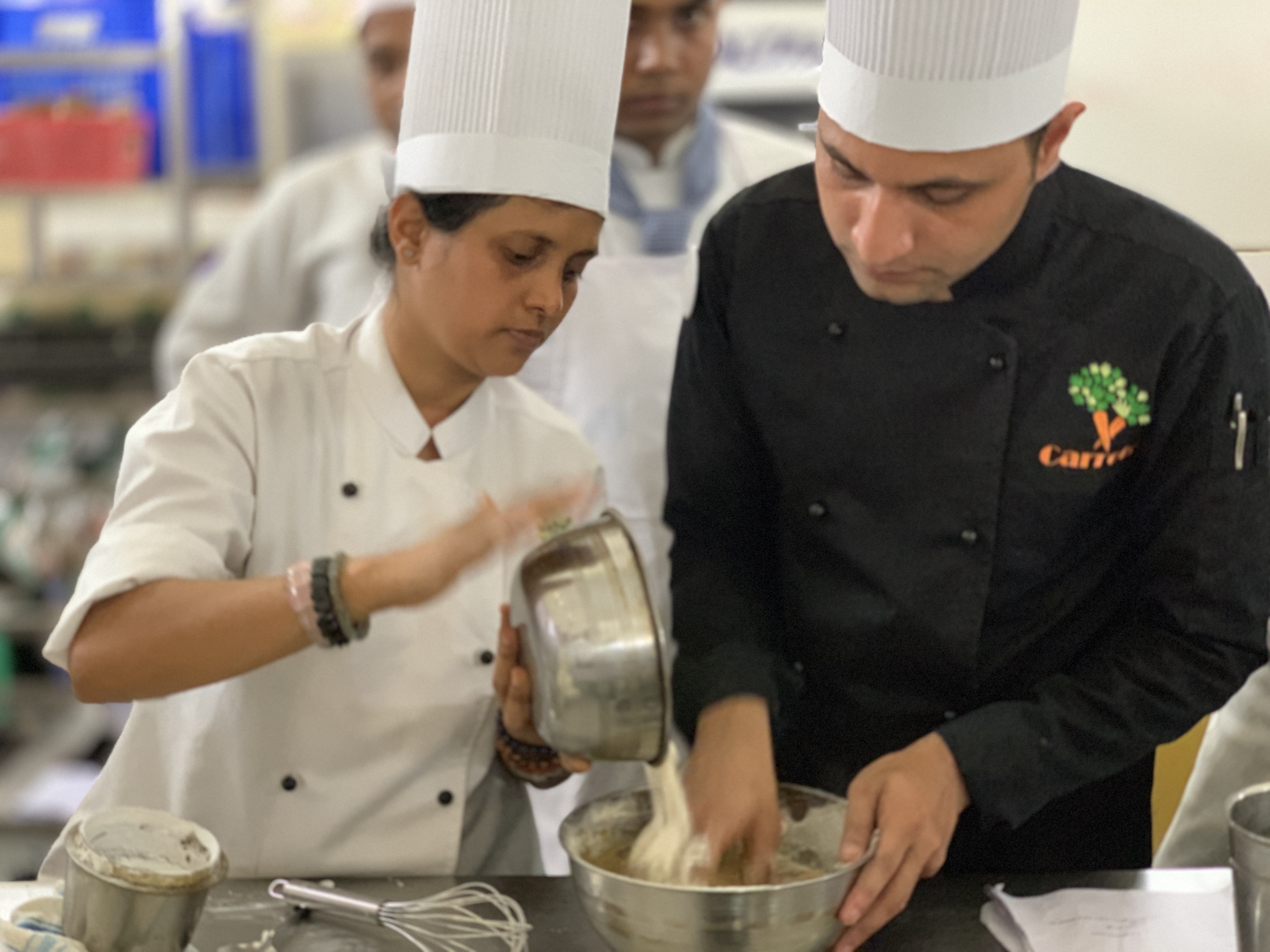 Do you currently run a restaurant, café or food business and would like to introduce vegan dishes into your menu?
Would you like to have an all vegan event, buffet, recipe demonstration at your hotel, restaurant, hotel management institute?
Do you have an upcoming party or wedding and would like to ensure that your caterers cook a completely vegan spread?
With several years of experience under our belt, we at Carrots have fine tuned the art of creating delicious vegan food and we are very passionate about teaching you how to do the same.
Our Vegan Consultation services include, but are not limited to, menu curation, staff training and workshops.
Susmitha Subbaraju of Veganosaurus has been an ethical vegan, creating plant based dishes since 2003 and Chef Ram Khatiwada has been a vegan chef and baker since 2013.
Between the two of them, they have already completed vegan consultation projects at various places in Bangalore and other Indian cities. They've also curated customised menus and trained chefs from global vegan businesses.
They, and our other talented chefs, regularly conduct recipe demonstrations and workshops at Carrots and elsewhere.
If you're interested to avail our vegan consultancy services, write to us at [email protected] or send a WhatsApp/Telegram message to +91 9632041340 and we'll take it from there.
Welcome to the world of vegan food! 🙂