Carrots, The Healthy Kitchen
"For Better Health, For Better Tomorrow"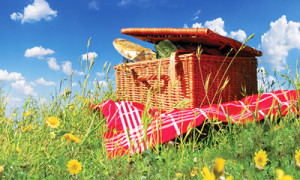 "Carrots" represents optimism for a sweet future, creativity and vitality. We are the first 100% vegan restaurant in Bangalore with a focus on promoting healthy eating and sustainable living. "For Better Health, For Better Tomorrow" is our vision and guiding principle.
Being Creative-Conscious-Vegan is our constant mantra. We are earthy yet sophisticated, we provide delicious & healthy fusion food by drawing on the simple traditions of cuisines from all over the globe. We treat employees fairly and conduct business in a way that's friendly to the environment and compassionate towards animals.
Vision
To promote conscious lifestyle for better health and better tomorrow for everyone.
Mission
To develop a chain of health food restaurants that are creative-conscious-vegan in nature, and that are more than just eating places.
To run a store that sells vegan, organic, environment friendly and wellness products.
To collaborate with various organizations and individuals who share one or more of our ideologies and work towards greater good in the areas of health, environment and welfare of all living beings on earth.
Values
We uphold vegan philosophy and lifestyle because it is good for health, reduces impact on environment and is compassionate to all living beings.
We use healthy food ingredients and healthier food preparation techniques and continuously evolve towards being a premier health food provider.
We strive to be very sensitive towards and cater to the needs of people with various allergies or special health conditions.
We promote organic farming and local sourcing considering their immediate and far reaching positive effects on environment and sustainable lifestyle.
We believe in Fair Trade with suppliers, employees and customers.
We strive to be ethical and socially responsible by abiding the laws, participating in activities towards betterment of society.
We believe that employee welfare and satisfaction are key motivating factors towards higher effectiveness, efficiency, quality and loyalty, and most importantly it is only fair to give this same priority as customer delight.
We do not see other organizations or individuals with similar goals or aspirations as competition, instead we are always open to collaborate, share, learn and grow together.